John Stuart Mill - On Liberty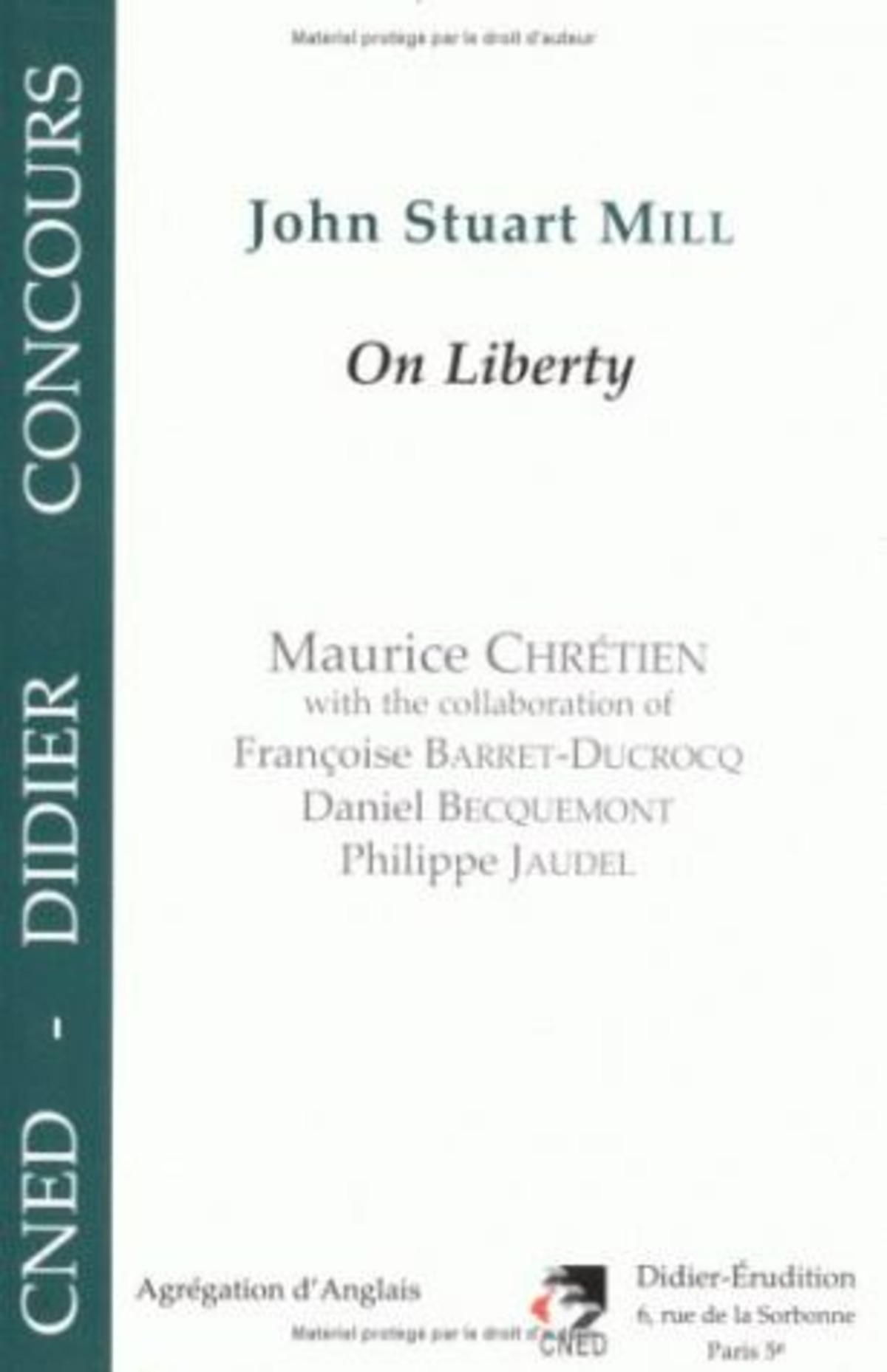 144

pages
Livre broché
15 x 23 cm

Parution :

01/11/1996

CLIL : 3146
EAN13 :

9782864602910

Code distributeur : 16425
Présentation
John Stuart Mill (1806-1873), one of the most versatile thinkers of the nineteenth century, wrote on the newly emerging sciences of economics, politics and sociology. His Principles of Political Economy (1848) ran to many editions and is still read today, while his book on Utilitarianism (1863) is better known than the writings of Jeremy Bentham.
On Liberty (1859) was written at a time when the Industrial Revolution, the rise of a sizeable middle class and its social influence, the growing democratisation of British politics raised questions about the place of individuals and the dangers of this new mass society.Mill placed much faith in this passionate and cogently argued plea for individual freedom, writing in his Autobiography : « The liberty is likely to survive longer than anything else I have written... ». The future was to prove him right, and his defence of freedom of thought and speech, of individuality and originality, later used to criticise the various instances totalitarianism in the twentieth century, is still relevant these days.
Biographies Contributeurs
Maurice Chrétien
Professeur de Civilisation britannique à l'université Lumière-Lyon 2. Responsable de l'Équipe Histoire des idées en Grande-Bretagne.